About our Super Neighborhood
We're one of 88 SuperNeighborhoods in Houston: see large map (PDF) for all them. We are represented on Houston's SuperNeighborhood Alliance that meets on first Mondays.
EWOSN's Mission
The mission of the SN17 Eldridge/West Oaks Super Neighborhood is to maintain, protect, and enhance the residential, commercial and institutional property values of the area, to promote and improve quality of life of its residents. EWOSN shall work diligently with all agencies to improve area security, flood control, traffic, transportation.
Committees
deal with issues, liaises with agencies
About the Area
The Eldridge/West Oaks area has grown from rural sprawling ranches ~30 years ago, to booming residential developments, energy, and business growth. There are numerous facilities and attractions within or adjacent to our SN, including the Terry Hershey Park
Bike Trail
System, the Westside
Hike and Bike Trail
. Parks within SN17's boundaries include the
Ray Miller Park
(on Eldridge Parkway), Archbishop Joseph A.
Fiorenza Park
(just north of Westpark Tollway) and
George Bush Park
to the west.
Kendall Library
sits on the border of EWOSN, is a state-of-the-art library, and a community center. The library has meeting rooms and an indoor basketball court!
Civic and Business Partners
Thanks to the generosity of one of the SN's business members, Eagle's Trace Retirement Community, EWOSN Council now meets in its facility at 14703 Eagle Vista Drive, Houston 77077. Please see
Important Info page
for more meeting information.
Public Forums and Projects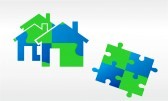 SN17 works closely with others in far west Houston e.g. the Alief, Briar Forest and Memorial SNs, on public forums and projects, accomplishing goals and facilitating City services to benefit businesses and community residents in our boundaries. See Active Issues